Except Kick Out The Jams, Back In The USA, and High Time, all the MC5 CD's that you find at the major retail shops in Japan are either collections of outtakes/rarities or compilation albums -- mostly live compilations. Since many of these live compilation CD's share materials taken from limited sources, a lot of tracks in them overlap each other. Some of you may have got confused looking into the MC5 bin to find those various compilation CD's which have many overlaps in track listing. Therefore, for your reference, I picked up as many discs as I know and classified them into three groups. Also, someone posted a question on the Guest Book about which discs are available in "Japanese issue" (*meaning, the CD has a sleeve note in Japanese written by a Japanese rock critic and, in most cases, encloses lyrics). Therefore, including the three major official releases below, I marked seven CD's available in the Japanese format with a thick frame.

'Č'¨APlese note that the review of each CD was written before September, 2004 when "Puriy Accurary" was released. Therefore, P/A is not referred to in other disc(s) which include the track being reviwed.



The first group consists of six collections of rarities/outtakes, and one compilation album compiled from the three official albums and Thunder Express. All the three albums in the middle row were produced by Wayne Kramer.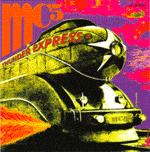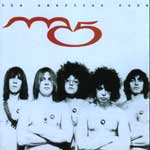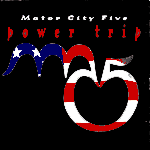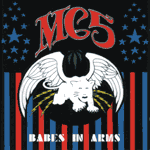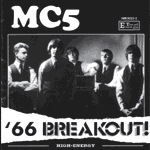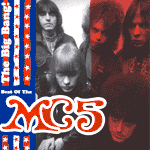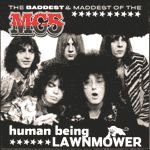 The second group are live albums only. Each was recorded at a single place.
The third group consists of live compilation discs released on miscellaneous labels. Pastiches, as it were, but a good part of the original MC is eliminated in these discs and therefore you can hear various acts at multiple venues conveniently in one CD, which should be to a purchaser's advantage.
NEW! 11/19/09




In September 2004, when the excitement from the first MC5 appearance in Japan was still lingering, the MC5 box set, Purity Accuracy, was released by Easy Action (U.K.). It covers a wide range of MC5 materials including the recording at the 100 Club in London in March 2003, I have posted it separately from the above 3 categories.
Back to top